Interesting
Altenar Launches Congo Sportsbook Platform with Wildbets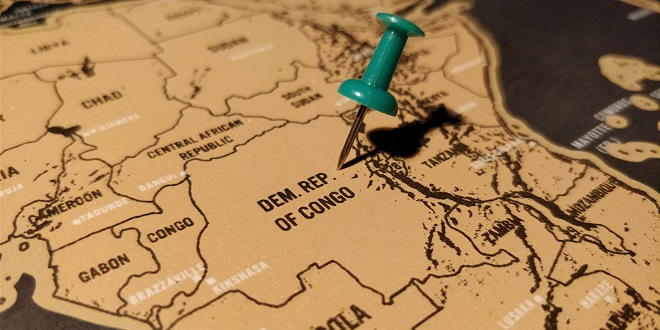 "Everyone is obsessed with Nigeria, but there are other countries in Africa," said Altenar Director and Chief operating officer Dinos Stranomitis , as the software provider prepares to launch omnichannel bookmaker for his new partner in Congo, Wildbets .
Stranomitis explained that for African countries it is critical to create a betting platform that allows the customer to accept bets through physical points of sale (POS) as well as online.
It is equally important to take into account the cost of tariff plans in African countries, so Altenar has developed the "Mobile Full" and "Mobile Lite" versions for users.
"When it comes to Internet access for people in these countries, it's not like we see it in Europe, because the data is expensive," Stranomitis said. "This is why browsers like Opera Mini are popular, with a data saver mode to limit heavy pages.
"If you want to work in countries like Congo, you need to develop a lightweight version of the platform, especially for sports betting, which is more or less textual.
"For example, it has no JavaScript, no automatic updates. You have to refresh the page yourself to see the rating update, because any automatic update is consuming data that you don't want. "
Stranomitis then presented a demo of how it works for Wildbets mobile users, who start the process by choosing between the two versions - Mobile Full and Mobile Lite.
This will likely depend on their connectivity if they are on the go, whether they can afford to pay for a smartphone or more data, or whether they get access to free Wi-Fi at the bookmaker's office.
Once the user has made their choice, they can select "Place a Bet" if they are logged in and wish to place a bet using their account credit, or "Place a Bet" if they prefer to place a bet with the cashier for more than Wildbets Stores ...
For those opting for this multi-channel, physical POS option, Book Bet will activate a QR code that the cashier will scan. The customer then pays for and receives the ticket, which can subsequently be redeemed in cash or credited to an account if the bet is successful.
Stranomitis added that there is a third component of the betting process developed for Wildbets, apart from both in-store and online, which is USSD betting.
For those who don't know, here the user can place bets using a special code dialed on their mobile phone, without the need for the Internet. service. The details of the rate are delivered in a text message and the money is charged as part of your phone subscription.
Reflecting the new Launch with Wildbets, a licensed operator in Congo, Stranomitis concluded: "We are truly delighted to consolidate this partnership. I love that this is a market that many in Africa do not see as a key target.
"Africa is not just Nigeria, Kenya or South Africa. Congo has a regulatory licensing process and we look forward to working with Wildbets. "